Benefit from our free personalized expert advice on Chinese language courses in Beijing: ✓Prices ✓Requirements ✓Accommodation ✓Visa ✓Can I work? You will see here some options, but contact us to receive our comprehensive and completely free counselling service to study Mandarin in Beijing. Whether you want to improve your Chinese in order to gain access to new professional opportunities, to pursue higher education or for other personal reasons, you will profit from our professional expertise.
Accredited Chinese Language Courses in Beijing for Adults
The language school offers the following Chinese courses for adults in Beijing:
Intensive Chinese Language Course in Beijing for Adults
This innovative program includes 6 group Mandarin lessons per day (for a total of 30 lessons per week). They take place from Monday to Friday, which will allow you to get the most out of your time. It is available for all five levels, each divided into sub-levels to ensure that each student is placed in a suitable group. You will improve the four pillars essential to have a solid foundation of the language. And these are listening comprehension, conversation, reading and writing.
Chinese Conversation Classes for Adults in Beijing
It is the perfect choice to learn the essential communication skills of Chinese pinyin. This program consists of four lessons that focus each morning (20 lessons per week in total) on listening and conversation skills. This leaves the afternoons free to put into practice what you have learned. The atmosphere is international and you will be placed in a class according to your level. You will benefit from the interaction opportunities created by group classes, while receiving personalized attention from the teacher.
Mandarin Reading and Writing Courses
Characters are a fundamental part of Chinese culture. And by learning to read and write them you will understand the language better. In the long run this will help you to dominate Chinese faster as you will be able to read magazines, books, maps, etc. And in addition your brain will be more able to connect with words. Getting acquainted with the characters is also a necessity if you intend to study at a Chinese university or if you want to take the HSK exam. And it will give you more facilities if you are interested in calligraphy or mahjong. There are two lessons each afternoon, Monday to Friday, in interactive group classes. This corresponds to 10 lessons per week in total.
HSK Preparation Course
The Hanyu Shuiping Kaoshi (HSK) is the standard national exam used to assess the level of fluency of people for whom Chinese is not the native language. It is used by all Chinese universities to approve the enrollment of foreign students. And many Chinese companies looking to employ foreigners are also using it. Every day there are 6 group lessons plus a private lesson (35 lessons per week in total). The language school in Beijing is an official center to take the exam (once a month).
Private Chinese language lessons for executives in Beijing
The Chinese language school in Beijing has more than 200 qualified and competent teachers across the country. Therefore, she will be able to find you an instructor with whom you can meet at the time and place you want (in your home, in your office, at school, etc.). The executive program covers trade topics in the context of modern China. And it will give you an overview of the changing atmosphere in the country and its customs in the business world. Each student will receive a personalized learning plan based on their needs and goals. In addition, it is also possible to develop study plans to train the employees of a company according to specific guidelines.
Features of intensive courses, conversation, reading/writing, and HSK preparation:
Small groups of 6 students on average
One lesson = 50 minutes
Mix of international students
If you have Chinese basics you can start any Monday
Complete beginners must start on the first day of a new session (one Monday per month)
Description of Chinese language levels:
Elementary: You will learn phonetics, intonations, basic vocabulary, grammar and sentence structure. You will be able to understand simple messages, instructions and directions. And you will be able to talk about activities of everyday life using basic grammatical structures.
Pre-intermediate: Carefully chosen topics will allow you to improve your spoken Chinese by focusing on vocabulary, grammar skills and sentence construction.
Intermediate: You will analyze the cultural differences between China and your home country. A deeper look at the culture will quickly increase your understanding of how Chinese is used in real life.
Pre-advanced: The skills and knowledge you will learn through interactive classes will allow you to have a conversation without having to translate from your native language into your head.
Advanced: At this level you will significantly improve your skills to understand written Chinese, whether newspaper articles or contemporary prose. You will increase your ability to use idioms and be able to talk about any topic without any linguistic or cultural barriers.
Description of the language school to learn Chinese in Beijing
The Chinese language school in Beijing is located in the center of the city, on the "China Central Place". The facilities are modern, with internet access, and balconies with views of an interior garden. High quality Chinese courses in Beijing are given in an atmosphere of professional and friendly learning. Many activities and excursions are organized to ensure that students enjoy not only the lessons but also the historic city of Beijing. The language school's programs for learning Chinese in Beijing are open to all. It accepts both people living abroad and local expatriates.
Accommodation options:
The accommodation options you can book at the same time as you take Chinese courses in Beijing are as follows:
Single room in homestay, if you are looking for a total immersion experience (breakfasts and dinners are included). The distance from the language school is usually 30 to 45 minutes by public transport.
Single room in a shared apartment (10-20 minutes from the school).
Private studio (10-20 minutes from the school).
All accommodation options include internet, bed linen, and a desk with a chair for studying.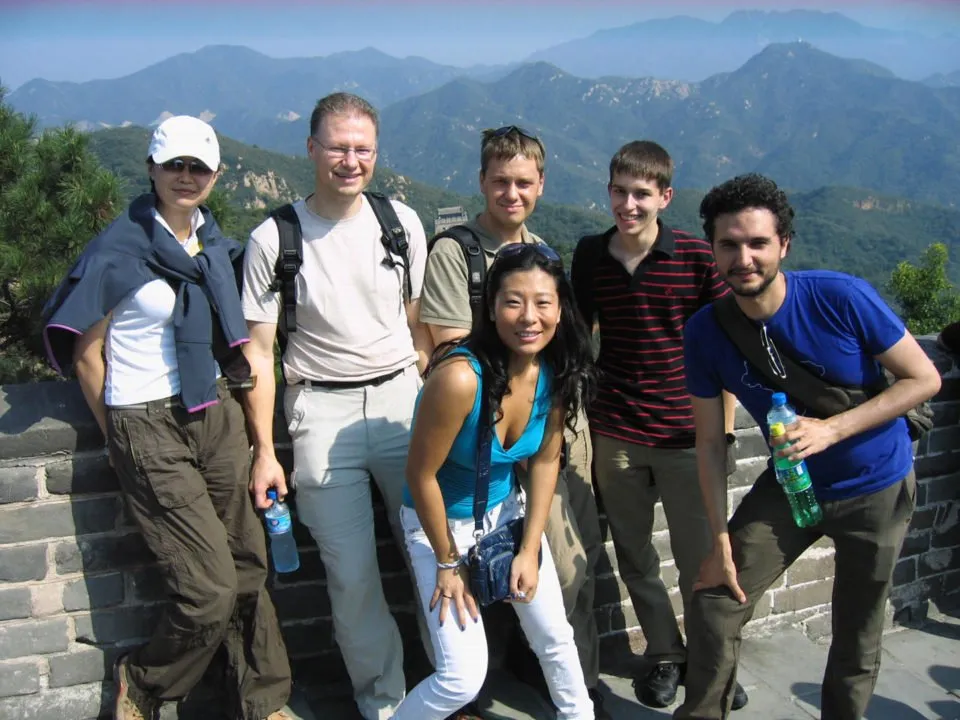 Other Chinese language program options in Beijing
How much does a language stay in Beijing cost to learn Chinese?
Lesson prices can sometimes vary depending on the student's country of origin. In addition, the time of year you book the course may also affect the cost. Then contact us so that we can send you the costs that will apply to your language stay, including the prices of Chinese courses in Beijing with accommodation. And of course, the cost of your Chinese language stay in Beijing will depend a lot on your standard of living and your consumption habits. We therefore recommend informing yourself about the prices of daily life in Beijing.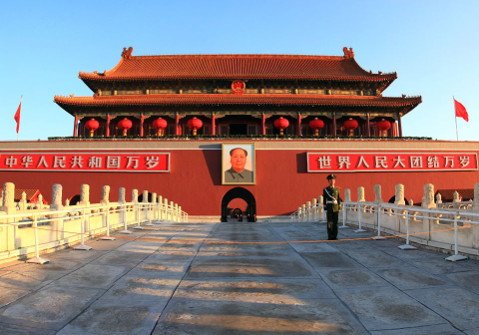 Sites of interest
Other pages you may be interested in