Receive free expert counselling for studying Chinese in China ✓Prices of Chinese courses in China ✓Prerequisites ✓Dates ✓Accommodation ✓Can I work? You will see here some of the available options at the time this page was published, but contact us and we will send you up-to-date information for your language immersion experience in China.
Where can I study Chinese in China?
We can counsel you if you want to study Chinese in the following Chinese cities: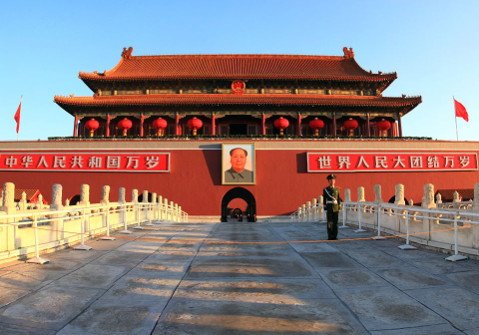 At the moment we only have agreements with language schools in China that offer Chinese courses in Beijing and Shanghai. However, there are language schools in other cities. So if you want to take Chinese lessons in another region, do not hesitate to contact us to ask us. And we will be happy to look for a language school to study Chinese in the city of your choice.
What are the prerequisites for foreigners who want to study Chinese in China?
Visa requirements
For intensive Chinese courses in China lasting more than 3 months, a student visa (X2 visa) must be obtained before entering the country. And to take a course that lasts less than 3 months, a tourist visa (L visa) is sufficient. To apply for a student visa it is essential to have a letter of admission from a Chinese language school. The language institute will issue this letter only after you have paid for the course in full. Your payment will be refunded in case of visa refusal. It is also mandatory for foreigners to have medical insurance in order to stay in China.
Prerequisites in terms of Chinese language level
For most courses, there are actually no prerequisites when it comes to the level of Chinese language for people who want to study the language in a school in China. However, some specialized courses (such as exam preparation) require an intermediate level. This is because we only work with language schools in China that specialize in teaching Chinese to foreigners. So, in the majority of the courses, they accept all levels of Chinese. In addition, language schools for studying Chinese offer very flexible start dates. It is indeed possible to start every week for most courses, unless you are a complete beginner. This is not the case for Chinese universities that have very limited start dates, only a few per year.
How much does it cost to study Chinese in China?
Certain factors can influence the prices of Chinese lessons in China. For example, nationality may be one of these factors. There are indeed Chinese language schools in China that offer more advantageous prices for citizens of certain countries. In addition, language schools sometimes offer discounts at certain times of the year. That's why we invite you to contact us so that we can send you the current costs for your language stay, including the prices of Chinese courses in China with or without accommodation.
Finally, your standard of living and consumption habits will obviously also influence the total cost of your Chinese language stay in China. We recommend that you inform yourself about the costs of daily life in China.
Useful Websites