Benefit from our free personalized expert advice on Chinese language courses in Shanghai: ✓Prices ✓Requirements ✓Accommodation ✓Visa ✓Can I work? You will see here some options, but contact us to receive our comprehensive and completely free counselling service to study Mandarin in Shanghai. Whether you want to improve your Chinese in order to gain access to new professional opportunities, to pursue higher education or for other personal reasons, you will profit from our professional expertise.
Accredited Chinese language courses in Shanghai for adults
The Language School offers the following Chinese classes for foreign adults in Shanghai, China:
Part-time adult course with 10 lessons per week
Mandarin lessons are offered in the afternoons (2 group lessons per day from Monday to Friday). This program concentrates on the assimilation of reading and writing characters. So it will help you to understand the language more thoroughly, as they are indispensable to understand Chinese culture. Over time your command of the language will become more prompt by reading magazines and books. This will make it easier for your brain to make the connection with words. If your goal is to study a career at a Chinese university or take the HSK exam, you will have to get used to reading and writing the characters. It is also an advantage for doing calligraphy or playing mahjong.
Intensive Chinese language course in Shanghai for adults with 20 lessons per week
Lessons are offered in the mornings (4 group classes per day from Monday to Friday). This program is focused on improving conversation through learning the indispensable communication skills of Chinese pinyin. A level test on the first day of class allows each student to be placed in a suitable group. The afternoons are free to put into practice what you learned in the morning, exploring the city with your new international friends.
Intensive Chinese language course in Shanghai for adults with 30 lessons per week
These Chinese classes in Shanghai for foreigners are offered in the mornings and afternoons (6 group classes per day from Monday to Friday). The focus is on the four basic and essential language skills: writing, reading, speaking and listening. This program is intensive so your time in China will be used very efficiently. There are 5 fundamental levels of Chinese (elementary, pre-intermediate, intermediate, pre-advanced, and advanced) and each level is divided into groups, ensuring that you will be placed together with other students of exactly the same level.
Super intensive Chinese language program with 35 lessons per week
There are 7 Mandarin lessons per day (6 in group + 1 individual). It is a program specifically focused on preparation for the Hanyu Shuiping Kaoshi (HSK) exam, which serves many Chinese universities and companies to determine the level of Chinese of foreigners who want to study a career or work. The exam can be taken directly at the Chinese academy in Shanghai for foreigners (every month). It is indeed registered as an official centre. For these 4 courses the size of the Mandarin classes for foreigners is small since the average is 6 students per class. Each lesson lasts 50 minutes and involves students who come from a variety of countries, providing classes with an interesting mix of cultures. The programs can be started every Monday as long as you have an elementary level of Chinese, but you will have to start at the beginning of a new session (a session lasts 4 weeks).
Individual Executive Chinese Courses
More than 200 highly qualified and experienced teachers work with our group of language schools for foreigners. Then we can easily find one to give you private lessons according to your demands in terms of schedule and location (it does not have to be at school, it can be in your workplace or where you live). We have resumes specifically designed for Chinese companies that want to train their foreign employees, introducing them to China's modern business culture. You can also create customized curricula based on your goals and aspirations.
Description of Chinese language school in Shanghai for foreigners
The Chinese academy in Shanghai can receive students who want to take Mandarin classes in 4 different locations:
People Square: in the heart of the city, with 20 classrooms, and with very easy access (3 subway lines).
Hongqiao: in the residential area of western Shanghai, with 12 classrooms, and with 2 subway lines nearby.
Xujiahui: in the center of the city, with 10 classrooms, and about 3 subway lines.
Pudong: in the area of finance and international business, with 10 classrooms, and about 3 subway lines.
Each school to study Chinese in Shanghai has wi-Fi (free), air conditioning, a cafeteria and a relaxation area. And it also has spacious and bright classrooms. The lodging options that can be booked in Shanghai along with your course are those mentioned below. Always included: internet, bed linen, and a desk with chairs):
Accommodation in a single room in a homestay, for a total immersion experience (includes breakfast and dinner). Distance from school: 30-45 minutes.
Accommodation in a single room in a shared apartment or in a private studio. Distance from school: 10-20 minutes.
Other Chinese language program options in Shanghai
How much does it cost to study Chinese language in Shanghai, China?
Class prices may vary depending on your country of origin. In addition, the cost sometimes depends on the time of year when you decide to book your course at the Chinese school in Shanghai for foreigners. Then contact us so that we can send you the current costs to live this language immersion, including prices of Chinese courses in Shanghai with accommodation. And obviously, the cost of studying Chinese in Shanghai will depend on your standard of living and your consumption habits. So you should check the prices of the common things of daily life in Shanghai.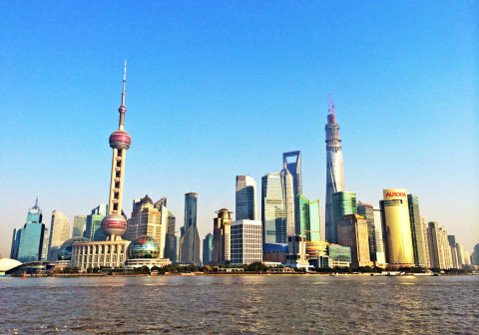 Places of interest
Learn more about Shanghai by reading tourist information.