Receive free expert counselling for studying English in Calgary ✓Prices of English courses in Calgary ✓Prerequisites ✓Can I work? ✓Dates ✓Accommodation. You will see here some of the available options at the time this page was published, but contact us and we will send you up-to-date information for your language immersion experience in Calgary.
Accredited English Courses in Calgary
The language school offers different options for studying English in Calgary. So it is possible to personalize everyone's studies, depending on their learning objectives: speaking with more ease, understanding more easily people whose mother language is English, or preparing for an exam.
Intensive English Courses in Calgary for Adults
There are courses with 25, 30 and 35 English language lessons per week that allow you to choose options to improve specific points:
Academic preparation
Preparation for exams: TOEFL, IELTS, or Cambridge (FCE and CAE)
Academic writing
Conversation
Contemporary Events and North American Studies
English through sports and songs
English for job seekers
Grammar
Pronunciation
Idiomatic slang and expression
Vocabulary development
The flexibility of the programs makes it possible to modify your choices at any time to adapt to your needs to achieve new objectives.
Diploma in Business English (TOEIC)
In order to have a brilliant career in business it is necessary to combine certifications and skills. The English language school in Calgary offers a course that prepares for a Business English degree. It will give you the means to act effectively in different professional situations ranging from customer service to crisis management.
This is a program with 30 lessons per week and it lasts 12 weeks. It incorporates business English classes and TOEIC exam preparation classes.
Description of the
English
language school in Calgary
An important aspect when choosing a language school is its size. And with a maximum of 12 students per class, the English language school in Calgary offers a very pleasant atmosphere to study. You will be able to progress at your own pace, express your opinion and share your ideas with confidence. This will allow you to speak English better and with more ease.
The teachers are motivated, energetic and have a professional background. They are selected for their certifications and dedication to language teaching, and they are committed to help students learn quickly and effectively.
The language institute for studying English in Calgary is ideally located as it is on the first floor of a two-storey building in the middle of the city's entertainment and shopping district. It is equipped with spacious classrooms, a computer room, a kitchen, a dining room, a library and a terrace.
Number of classrooms: 8
Maximum capacity: 84 students
Average number of students per class (12 max)
Minimum age: 17 years
8 levels: beginner (2 levels), intermediate (4 levels), advanced (2 levels)
Student:computer ratio: 1:8
Free internet (cable and wifi)
Cafeteria open in the mornings
Accommodation options:
The English language school in Calgary offers different accommodation options, depending on your needs, preferences and budget. Many students choose to be accommodated with a host family in order to optimize their immersion experience in the English language. This option offers the comfort of living with a Canadian family and the opportunity to practice the language with locals.
Families are regularly inspected and checked by the staff of the language academy. They live at a distance that can vary between 10 and 45 minutes from the school by public transportation. It is possible to include two or three meals a day.
Another option offered by the language school in Calgary is a student residence for those who prefer to have more independence.
Extracurricular activities:
You will also be encouraged to practice the language outside of the classroom. Activities and excursions are a great way to learn about Canadian culture, make new friends and practice English.
That's why the school organizes many activities every week, such as:
Movie nights
Conversation Club
Pool evenings
Curling evenings
Sports: football, basketball, hockey, etc.
Excursions: Hantho Valley, casino, military museum, Lacrosse game, water park, Buffalo Jump, etc.
Your language stay will not be limited to taking English lessons at the school in Calgary. And for the most part this will be the most memorable trip of your life. That's why you should participate in as many activities as possible.
Other language study options
How much does it cost to have a language immersion experience in Calgary?
Course prices may vary depending on the nationality of the student. For example, students from some nationalities can receive discounts of up to 25% from the regular price. The time of year when you book the course can also affect the cost, as there are seasonal promotions sometimes. The best is that you contact us so we send you the costs that will apply to your language stay, including the prices of English courses in Calgary with accommodation.
And of course, your standard of living and consumption habits will also affect the cost of your English language stay in Calgary. We therefore recommend that you check the prices of daily life in Calgary.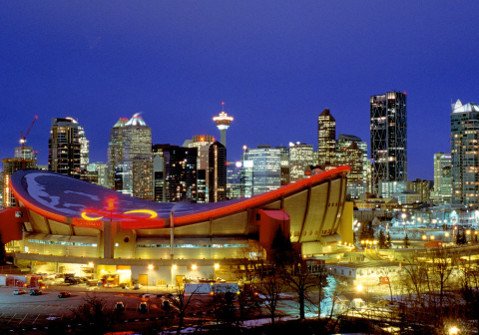 Sites of interest