Want to learn English in Cambridge? Receive free expert advice ✓Price of English courses in Cambridge ✓Prerequisites ✓Dates ✓Accommodation (optional) ✓Can I work? You will be able to see here some of the available options and you will surely find the answers to many of your questions. But contact us so that we can send you more details, including program prices.
Accredited English courses in Cambridge for adults
The language school offers different course options to learn English in Cambridge. You can start most classes any Monday of the year. All lessons are 50 minutes long and there are never more than 15 students per class. The minimum age is 16 years.
Intensive English courses in Cambridge for adults (general)
For this program you can choose the course of 20 lessons per week, which takes place only in the morning. Or you can choose the option with 24 or 30 lessons per week, which includes overtime in the afternoons. Morning lessons focus on deepening basic English language skills such as pronunciation, reading, writing, vocabulary, listening comprehension and grammar. And during the afternoon you will reinforce what you have learned in the morning. And you will learn about British customs and culture. This will allow you to improve your communication ease.
Business English Courses in Cambridge
In the afternoon, instead of general English lessons you can receive lessons specially designed for business. You will improve your communication skills in a business context by learning English from the business world. The program is organized into modules that each last one week. For example, you can focus on negotiation and sales, advertising and marketing, finance, recruitment, etc. The English School in Cambridge requires a minimum intermediate level to enroll in this course.
Academic English and Exam Preparation Courses
The Academic English program (30 lessons per week) includes a lot of grammar revisions. And it addresses themes that will allow you to develop your skills in terms of reading, writing and vocabulary. The goal is to be able to enroll in a university program afterwards. The exams that the language school in Cambridge can help you prepare for are:
Cambridge First Certificate in English (FCE) for intermediate levels
Cambridge Certificate of Advanced English (CAE) for Intermediate-Upper Levels has advanced
TOEFL, TOEIC and IELTS for Intermediate-Upper Levels has advanced
Private English lessons in Cambridge
Individual lessons are the best option for those looking for a truly personalized program. And they are also ideal for achieving the best results in the shortest possible time. You can choose 5, 10, 20, 30, 40 or even 50 individual lessons per week. And the English school in Cambridge also offers 9-day super-intensive programs, with 82 or 92 lessons in total.
Preparation course for teaching English in Cambridge
It is a program for people whose first language is not English. And it provides them with the basic tools to be able to be a teacher of English as a foreign language. Each week you will combine 20 lessons of General English with 10 group lessons specialized in teaching. It is also to replace group lessons with 5 or 10 individual lessons per week.
Study programme + placement in paid work (only for citizens of the European Community)
The first part of the program is a course of 20 or 30 lessons per week. The duration of the course is a minimum of 4 weeks, provided that you reach the required intermediate-upper level during this period*. And the second part is a work experience of 3 to 12 months. Please note that these are core positions in the hotel or restaurant industry. The location of the position where you will be placed will depend on the demand. And in most cases you will be placed in another part of the UK, often in a rural area. *This can be assessed in advance by completing the level test before registering. The Cambridge Language Academy also offers a placement service in more qualified jobs (professional internships). However, in this case the jobs/internships are not remunerated.
Description of the language school to learn English in Cambridge
The picturesque town of Cambridge is of course famous for its university. But it is also a very lively city that has a lot to offer international students. Its beautiful architecture, museums and galleries make it a perfect place to soak up British culture. And since it's a student city, the nightlife is very diverse and includes activities such as concerts, comedy, theater, etc. The English school in Cambridge has a privileged location since it is located in a quiet residential area but close to the train station and the city centre. During the summer, classes are also offered at a nearby university, which allows it to accommodate a larger number of students. Facilities include 10 classrooms with modern equipment, a computer room with free internet access. There is also a lounge where students can relax. The socio-cultural program includes: parties, barbecues, nightclub outings, sports. And the academy also organizes excursions to London, Stonehenge, Paris, Scotland, etc.
Accommodation during your language stay in Cambridge
The Language School for Learning English in Cambridge can arrange the following accommodations:
Homestay (host family)
Shared apartment
Residence or youth hostel
However, you are completely free to look for accommodation yourself if you prefer.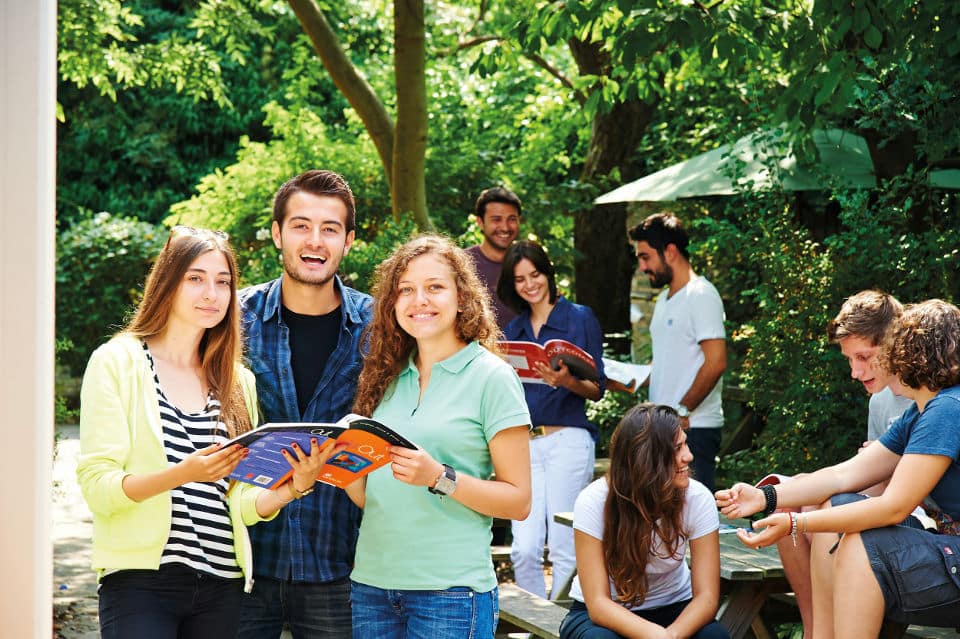 Other language study options in Cambridge
English courses and language courses for young people (children and teenagers) in Cambridge
How much does a language stay in Cambridge cost to learn English?
Depending on the school, course prices may vary depending on the nationality of the students. And the English school in Cambridge described above offers discounts for people from various countries, including the French. The latter can actually benefit from discounts of up to 33% of the normal price. In addition, there are sometimes seasonal promotions, so the time of year you book the course can also vary the cost. Then contact us so that we can send you the costs that will apply to your language stay, including the prices of English courses in Cambridge with accommodation. And of course, your standard of living, and therefore your consumption habits, will affect the cost of your English language stay in Cambridge. We therefore advise that you inquire about the prices of daily living in Cambridge.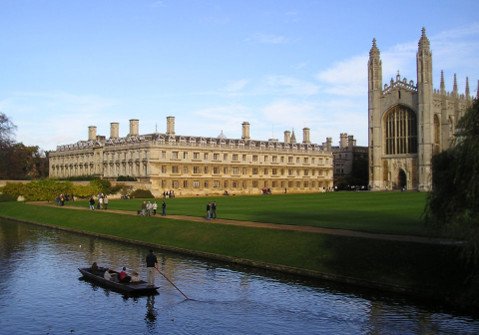 Sites of interest
Other pages you may be interested in
Learn English: