Receive free expert counselling for studying English in Canada ✓Prices of English courses in Canada ✓Prerequisites ✓Can I work? ✓Dates ✓Accommodation. You will see here some of the available options at the time this page was published, but contact us and we will send you up-to-date information for your language immersion experience in Canada.
Where can I take accredited English courses in Canada?
We can counsel you if you want to study English in the following Canadian cities: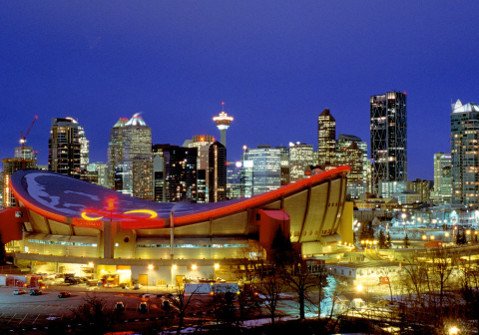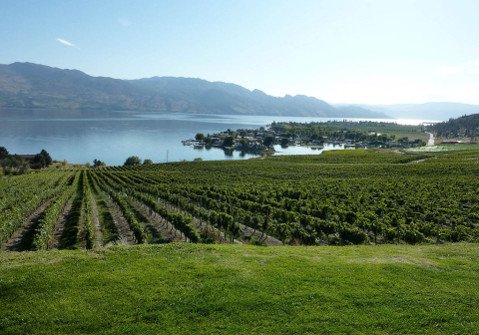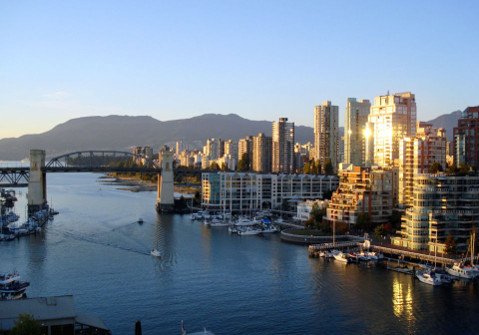 We also work with language schools that offer English courses in Canada in other cities: Victoria, Montreal, Halifax. So, if you want to study English in another part of the country, do not hesitate to ask us and we will gladly investigate to find a language academy in the city of your choice.
What are the prerequisites for foreigners who want to study English in Canada?
Visa requirements
If you want to study in Canada during 6 months or less, you only need a tourist/visitor visa*. But in order to study longer than 6 months you must obtain a student visa (Study Permit).
*For many nationalities, it is not necessary to obtain a visa to enter Canada as a tourist. You only need to apply for an Electronic Travel Authorization (eTA). The online application is very simple and it only takes a few minutes. The eTA will allow you to stay up to 6 months in Canada, and during that time you will be allowed to study English. See the list of countries that qualify for the eTA (it includes France, Japan, South Korea, Belgium, Italy, Germany, Netherlands, Poland, Portugal, Spain, Switzerland, Sweden, Denmark, United Arab Emirates and many more).
Before issuing the letter of admission (necessary for the student visa), some schools require a payment that corresponds to 20-40% of the total cost of the study program (depending on the schools), some require a payment of the total fees and others only ask for the payment of the registration fee (75-180 CAD).
Once enrolled in an English language school in Canada, you can apply for the visa. You must do so directly at the Canadian embassy in your country (or online when possible), with the letter of admission. Or you can also contact VSF Global, which is an exclusive service provider of the Government of Canada, authorized to provide administrative assistance to visa applicants.
Prerequisites in terms of financial resources
In order to obtain a student visa it is mandatory to demonstrate that you have sufficient funds to support yourself during the entire duration of your language stay in Canada. The amount you will need to show is 833 Canadian dollars per month minimum. Please note that this amount is in addition to the cost of the English language course and the return flight.
When making the decision on whether to approve the student visa or not, the immigration officer will assess different factors. For example, the age of the candidate may influence his decision, as well as the economic situation in the applicant's country of origin. Canadian immigration officials have become much stricter in recent years and the applicant must always demonstrate that he has valid reasons to return to his country after completing his English studies. For example, he can provide proof of property ownership or other kind of investment in his country. He can also demonstrate that he has family in his country that depends on him. Or if he has a job in his country, he can provide a letter from his employer authorizing him to take a few weeks or a few months to travel and take an English language course in Canada and guaranteeing that he will return to his job when he returns. In short, he must prove that his intention is to return to his country after his language stay in Canada.
We recommend that you read all the prerequisites.
Prerequisites in terms of Level of English
The language schools we work with in Canada specialize in teaching English to foreigners. So, they accept all levels, even absolute beginners, in the majority of their courses. The exception is for more specialized courses, such as academic exam preparation courses, which require a minimum level of English. Also, English language schools in Canada accept enrolments throughout the year. It is therefore not mandatory to start your English courses on a specific date. There are some exceptions for specialized courses, which start on predetermined dates.
Why choose Canada for your language immersion experience?
English is one of Canada's two official languages. And it is actually the most used language since the other official language (French) is only spoken in certain parts of the country (mainly in Quebec).
Why is Canada such a good option for foreigners who want to have an English language immersion experience?
Canada is voted each year as one of the countries with the best quality of life in the world. Moreover, it has always been a very open and multicultural country. Canadians have a reputation for being extremely kind and welcoming, and they always do everything they can to make foreigners feel welcome. As a consequence, it is a really safe destination for foreigners. However, it should be noted that in recent years Canadian embassies have become stricter in terms of visas. You can read more details about this in the previous section.
Another important point is the quality of language schools for learning English in Canada. Indeed, they are controlled by an organization called Languages Canada. It is the main linguistic organization that represents Canada's two official languages: English and French. To be a member of Languages Canada, a school must respect and commit to the organization's strict standards. Its complete and rigorous plan guarantees quality and is recognized worldwide. It covers the following areas: study programs, teachers' professional qualifications, student services, admission, marketing, promotion, facilities and administration.
Learn more about Canada by reading the tourist information.
How much does it cost to study English in Canada?
The prices of the lessons are not necessarily the same for everyone. Indeed, many English language schools in Canada offer promotional prices for people from certain countries. For example, some nationalities can benefit from discounts of up to 30% for certain courses and for certain durations.
Sometimes, language academies also offer promotions at certain times of the year. So contact us and we will send you the costs for your language immersion experience, including the prices of English courses in Canada with or without accommodation.
And of course, the cost of your English language stay in Canada will also depend on your standard of living. Your consumption habits will therefore be an important factor. We therefore recommend that you inform yourself about the prices of daily life in Canada.
Can I work during my English studies in Canada?
Unfortunately, it is not allowed for the majority of foreigners to work while taking an English language course in Canada. The only exception is for those who obtain a Working Holiday visa. However, few countries are eligible for this visa. It is possible to study and work in Canada, but one must study in a field other than languages. If you're really interested in being able to work part-time while you take lessons in an English language school, there are other destinations where it is possible.