Want to learn English in Ireland? Receive free expert advice ✓Prices of English courses in Ireland ✓Work ✓Prerequisites ✓Accommodation (optional) ✓Dates. You will be able to see here some of the available options and you will surely find the answers to many of your questions. But contact us so that we can send you more details, including program prices.
Where to take accredited English courses in Ireland?
We can advise you to learn English in the following Irish cities: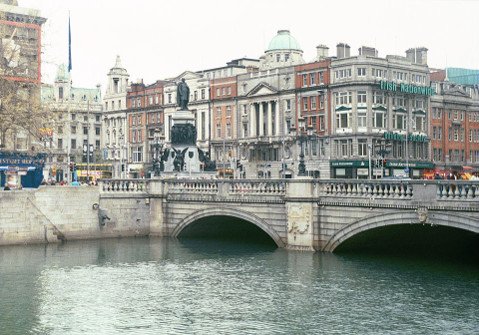 We also have agreements with language schools to learn English in Ireland in other cities. Especially in Cork, Galway, and Limerick. So do not hesitate to contact us if you would like to receive information about English courses in other cities, even if they are not mentioned here. Indeed, we have access to the lists of accredited schools and we can therefore investigate to find a language academy in the city of your choice.
What are the prerequisites for foreigners who want to learn English in Ireland?
Visa requirements
Not all citizens of the European Community and Switzerland need a visa to go to Ireland. And they can of course study there as long as they want. And there are also a number of countries whose nationals are visa-free to enter Ireland. Andorra, Antigua and Barbuda, Argentina, Australia, Bahamas, Barbados, Belize, Botswana, Brazil, Brunei, Canada, Chile, Costa Rica, Dominica, El Salvador, Fiji, Grenada, Guatemala, Guyana, Honduras, Hong Kong, Israel, Japan, Kiribati, Lesotho, Macau, Malaysia, Maldives, Mexico, Monaco, Nauru, New Zealand, Nicaragua, Panama, Paraguay, Saint Kitts and Nevis, Saint Lucia, Saint Vincent and the Grenadines, Samoa, San Marino, Seychelles, Singapore, Solomon Islands, South Africa, South Korea, Swaziland (Eswatini), Taiwan, Tonga, Trinidad and Tobago, Tuvalu, Ukraine, United Arab Emirates, Uruguay, Vanuatu, Vatican City. Nationals of all other countries must obtain an advent visa to travel to Ireland.
Find out about visas to study in Ireland. You can also contact the Irish embassy or consulate in your country.
Prerequisites in terms of financial resources
Foreigners who need a visa must prove that they will be able to cover their expenses during their language stay in Ireland. The minimum amount to justify is 10,000 euros. In order to confirm enrolment and issue the letter of admission, English schools in Ireland require full payment of the fee. The payment is of course refundable in case of refusal of visa, provided to show the letter of denial of the embassy. Only a few administrative costs will not be refundable (usually around 100-200 euros). And in any case, if you come from a country that is not a member of the European Union, you will have to take an additional step on the spot. You will need to register with the Garda National Immigration Bureau (GNIB) upon arrival. This is a very simple approach and the language academy will guide you on this subject. Registration costs 300 euros and is mandatory to be able to stay in Ireland as a student for more than three months. And before going to the GNIB, you will have to open an account in an Irish bank and deposit at least 3,000 euros.
Prerequisites in terms of Level of English
All the language schools in Ireland that we represent are institutions dedicated to teaching English to foreigners. They therefore offer lessons for absolutely all levels, including complete beginners. Newcomers must take a test on the first day of class, in order to assess their level and place them in a class with other students of the same level. Only specialized courses, such as academic exam preparation courses for example, require a minimum level (intermediate in general). Most of the time, it is possible to join English courses in Ireland almost every week. Indeed, registrations are made throughout the year. It is therefore not compulsory to start the courses offered by English schools in Ireland on certain specific dates, as is the case in universities. On the other hand, more specialized courses often start on predetermined dates.
Why choose Ireland for your English language stay?
English is one of the two official languages in Ireland. And besides, it is the most used since 99% of the population speaks it. Irish, although considered the national language and the first official language, is only spoken by 36% of the population.
Why is Ireland such a good option for foreigners who want to have an English language experience?
One of the main reasons is the quality of the education system in Ireland. Indeed, education in the field of investigation and educational innovation receives a lot of subsidies. The aim is to develop and improve teaching methods for students to be increasingly qualified. The best schools to learn English in Ireland are always accredited by a recognised body. The most reputable are the British Council for the teaching of English in the UK, "English UK", ACELS, and "Marketing English in Ireland". On another subject, the Irish are known for their friendliness, and this is undoubtedly a very attractive aspect for foreign students. As soon as you arrive, you will immediately feel the hospitality of the local people, whether in your host family, in the hostel where you will be staying, or on the street. In addition, 40% of the population is under the age of 25 and Ireland hosts many migrants. There are also many students who come on Erasmus exchange. That is why there is a truly multicultural atmosphere. And of course, the very diverse natural environment attracts tourists from all over the world every year. You can discover mountains, valleys, hills, forests, and of course cliffs like the famous "Cliffs of Moher". And finally, another fascinating aspect of Ireland is its cultural richness. Especially at the literary level given that many writers and poets have received the Nobel Prize, such as James Joyce, Seamus Heaney or Samuel Beckett. There are also obviously world-famous musicians such as the Cranberries, Sinead O'connor, or U2. And it's extremely easy to find live music in the many pubs that characterize the country. Learn more about Ireland by reading the tourist information.
How much does a language stay in Ireland cost to learn English?
Course prices may vary depending on various factors. First of all, the majority of English schools in Ireland offer different prices depending on the nationality. And so the price lists are often not the same for people from the European Community and for nationals of other countries. Indeed, the former sometimes benefit from more advantageous prices, depending on the language academies (from 1,400 euros for 25 weeks of courses. In addition, language schools for learning English in Ireland often offer promotions at specific times of the year. So contact us so that we can send you the costs that will apply to your language stay, including the prices of English courses in Ireland with or without accommodation. Finally, the cost of your English language stay in Ireland will of course also depend on your standard of living. Your consumption habits will therefore be a factor to take into consideration. We therefore recommend that you inquire about the prices of daily living in Ireland.
Can I work while taking an English course in Ireland?
Foreign students from any country can work part-time while taking an English course in Ireland. For European citizens there are no prerequisites for having the right to work. But for other (non-Europeans), specific conditions apply. It is indeed necessary to register for a course of a minimum duration of 25 weeks. But precisely for this reason, English schools in Ireland offer promotions on 25-week programmes. Nevertheless, it is really important that you are aware that the work has absolutely nothing to do with the language academy. In other words, looking for a job will be your sole responsibility if you want to work part-time during your language stay in Ireland. On the other hand, almost all schools have a "job club" that offers help services with the writing of the CV and the cover letter. And the club also directs students to places or sites or look for a job. The country has an unemployment rate of less than 5%, making it an ideal destination to combine study and work. And it's even easier to find a seasonal job during the summer. In addition, many positions in the hospitality and service industry do not require a very high level of English.
Other pages you may be interested in
Learn English: