Receive free expert counselling for studying English in Kelowna ✓Prices of English courses in Kelowna ✓Prerequisites ✓Dates ✓Accommodation ✓Can I work? You will see here some of the available options at the time this page was published, but contact us and we will send you up-to-date information for your language immersion experience in Kelowna.
Accredited English Courses in Kelowna
The language school offers the following options for studying English in Kelowna:
Intensive English Courses in Kelowna
These English as a Second Language (ESL) programs focus primarily on communication and useful English for everyday life.
You can join the program weekly. There is a minimum of 6 students per class, with an average of 8 and a maximum of 12.
The English language school in Kelowna guarantees a very personalized, fast and dynamic method of language learning. The majority of students acquire fluency in 24 weeks or less, depending on their level at the time of starting. You can choose a course with the intensity you want/need:
Full-time Executive English Courses
Lessons are Monday to Friday from 9am to 4pm. There is therefore a total of 30 hours per week, including one daily hour of private lessons (3pm to 4pm).
Full-time English courses
Lessons take place Monday to Friday from 9am to 2:55pm, so 25 hours per week in total.
Morning part-time program
You will study English in Kelowna from Monday to Friday from 9am to 12pm, for a total of 15 hours per week.
Part-time program in the afternoon
You will study English from Monday to Friday from 12:45pm to 2:55pm, for a total of 10 hours per week.
Morning lessons focus on practical English and reading, writing, grammar, vocabulary, listening and conversation skills. There are 5 levels available, from beginner to advanced. The main textbooks used by the language school in Kelowna are Headway and Northstar.
During the afternoon, students choose between various electives, depending on their interests and their level. The most popular are: conversation, Canadian culture, preparation for FCE/CAE or IELTS exams. Some of these electives include class outings that serve to reinforce the practice of the language in real life. Please note that not all electives are always available at the same time (it takes a minimum of 6 participants to open one of these elective classes).
All students takes an exam on the first day of class to assess their level. The amount of homework varies depending on the level and the course chosen. But you can expect to have between 30 minutes and one hour of homework per day.
Daily schedule (Monday to Friday):
09:00-10:15: Practical English (listening, conversation, reading, writing, grammar)
10:15-10:30 : Break
10:30-12:00: Practical English (listening, conversation, reading, writing, grammar)
12:00-12:45 : Lunch
12:45-14:00: Elective of your choice (full-time course)
14:00-14:10 : Break
14:10-14:55: Elective to choose from (full-time course)
15:00-16:00: Private lesson (full-time executive course)
Young people aged 12-15 can only register from June to August.
Cambridge Exam Preparation Course (16+):
The FCE and CAE exam preparation programs begin on specific dates in January, March, April, June, September and October. You can register for a period of 7, 8, 9, 10, 11, 12 or 13 weeks, depending on the sessions and exam dates.
Cambridge exams are the most popular in the world for people studying English. Every year, more than one and a half million people register in 135 countries. They can be used to be accepted into universities or colleges, to improve job prospects, to meet the requirements for immigrating to an English-speaking country, and to measure progress in English. Unlike TOEFL, TOEIC or IELTS, Cambridge results never expire. That means they are valid for life. You will have between one and two hours of homework per day.
There is a pre-test in case you want to know if you meet the requirements to enrol in this program.
The First Certificate in English (FCE) requires a upper-intermediate level and the Certificate in Advanced English (CAE) requires an advanced level.
IELTS Exam Preparation Course (16+)
This programme provides an overview of general preparation for IELTS, including school modules, strategies for the exam, and practice for the reading, writing, writing and comprehension parts.
The English language school in Kelowna offers this course as an elective in the afternoon. It lasts 4 or 8 weeks and starts on specific dates. This is an ideal program for people who have an upper-intermediate level of English and want to become familiar with the test and at the same time gain confidence and increase their chances of getting a good score.
In Canada, the general IELTS is mainly used for non-school purposes (for work or for immigration). And the academic IELTS serves for the purpose of higher education.
English courses in Kelowna + volunteering:
This program is designed for individuals who wish to volunteer in the community in a variety of positions. A low-intermediate level of English is required and you must be at least 16 years old.
It provides students with an unforgettable and rewarding learning experience in local companies or non-profit organizations. For example: shops, events, daycare, education, tourism, cruises, sports and recreational activities, food banks, etc. Participants must demonstrate professionalism, strict attendance and performance criteria are required. Every effort is made to place students in the field of their choice, however some placements require previous experience or training. The hours (20 to 40 hours per week usually Monday to Friday) and the conditions of the volunteering position will be confirmed after arrival in Canada. At the end of the program you will be awarded a certificate and a letter of recommendation.
All placements are unpaid and it is mandatory to register for a full-time course for a duration greater than or equal to the duration of the volunteering (2, 4, 8 or 12 weeks). A criminal record check may be required and participants are responsible for the associated costs.
English + Work Program:
For people in possession of a Working Holiday visa, the language school in Kelowna can offer assistance in finding work. This service includes help with writing the CV and cover letter, advice and techniques to use during interviews.
Private English Lessons in Kelowna
With this program you can take lessons in General English, exam preparation or specialized English (business, medicine, law, tourism, science, etc.). You can also combine individual lessons with group lessons.
Description of the English language school in Kelowna
The English school in Kelowna is 100% Canadian and is the oldest (since 2002) and most popular language academy in the city. It is a member of the Thompson Okanagan Tourism Association, the Kelowna-Kasugai Sister City Association and the Downtown Kelowna Business Association.
Not only it is a highly respected language school but it also is a dynamic, friendly and exciting place to learn English. Employees always encourage students to make the necessary efforts to achieve excellence, immerse themselves in a new culture, enrich their minds, face new challenges and build bonds and accumulate memories that will last a lifetime.
Teachers and employees are highly qualified and are carefully selected. They stand out for their professionalism, integrity and exceptional skills to provide attentive service.
The upscale campus is centrally located in the Towne Centre Fashion Mall. This makes it easy to walk to many services: attractions, entertainment centres, shops, restaurants, public transportation and the beach.
Accommodation for foreign students:
Living with a Canadian family is one of the best ways to practice your English skills. At the same time you will learn about Canadian culture and lifestyle. The families the school works with are screened, monitored and regularly inspected. They have to meet criteria such as: safety, hygiene, attention and pleasant living environment. In addition, host families must pass interviews and undergo a criminal record check before they can accommodate students. And they all have a particular interest in receiving foreigners to exchange values and culture.
Host families offer single rooms, with shared bathroom and three meals a day. The rooms have: bed, sheets, towels, and a desk. You will have access to: laundry, telephone, tv and internet (most houses have wifi).
There are other accommodation options available such as in a hotel, motel or hostel. The school will be able to help you with this.
The following services are also available:
Transfert service upon arrival at the airport or bus station.
Legal guardianship for minors under 19 years of age.
Medical insurance (it is mandatory to have a valid medical insurance to study in Canada).
Other language study options
How much does it cost to have a language immersion experience in Kelowna?
Course prices can sometimes vary depending on the nationality of the student. In addition, the time of year you book the course can also affect the cost, as there are sometimes seasonal promotions. The best is that you contact us so we send you the costs that will apply to your language stay, including the prices of English courses in Kelowna with accommodation.
And of course, your standard of living and consumption habits will also affect the cost of your English language stay in Kelowna. We therefore recommend that you check the prices of daily life in Kelowna.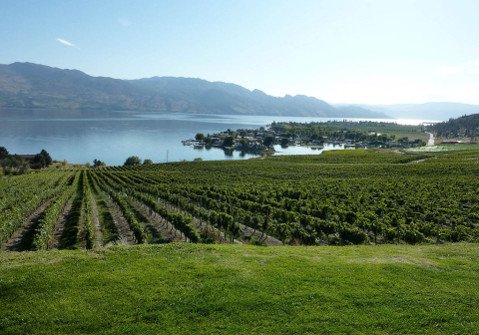 Sites of interest