Receive free expert counselling for studying French in France ✓Prices of French courses in France ✓Work ✓Prerequisites ✓Dates ✓Accommodation. You will see here some of the available options at the time this page was published, but contact us and we will send you up-to-date information for your language immersion experience in France.
Where can I take accredited French courses in France?
We can counsel you if you want to study French in the following French cities: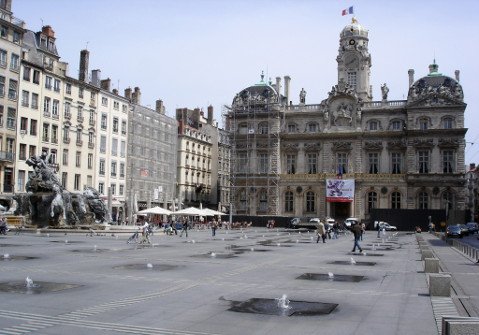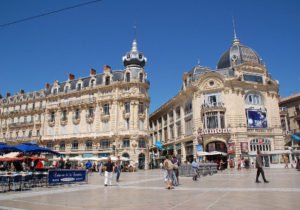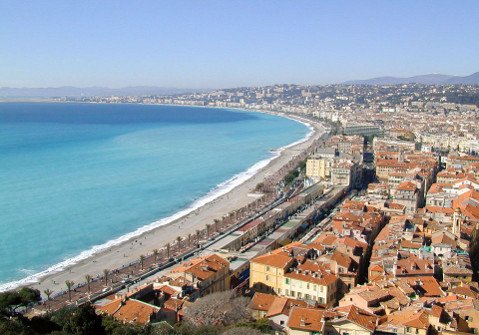 We also work with language schools that offer French courses in other cities in France: Antibes, Biarritz, Bordeaux, Rouen, Toulouse. So we can also send you information about French courses in those cities. In case you are looking for French classes in another part of the country do not hesitate to ask us and we will gladly investigate to find you a French language school in the French city of your choice.
What are the prerequisites for foreigners who want to study French in France?
Visa requirements
With a Schengen visa (short-term) you can stay in France for up to 90 days, and during that time you can take a French course without any problem. And in fact, citizens of many countries do not even need a visa to enter France and stay as tourists during 3 months.
But if you are interested in registering for a French course in France longer than 3 months you will have to obtain a student visa before traveling.
The rules are different if you are from a country of the European Union or the European Economic Area. In this case, you do not need to do any paperwork before entering France. Some other countries are also exempt from the visa requirement, but only for short stays (less than 90 days). You can find out on the French immigration page.
If you need a student visa, before applying you will have to confirm your enrolment in the French language course in France. Indeed, the letter of acceptance from the French language school in France is one of the documents you will need to present when you apply for a student visa.
We recommend that you consult the French embassy or consulate in your country for more detailed information.
Financial requirements
When they apply for a student visa, foreigners must show statements proving that they will be able to cover all their expenses while studying French in France. The minimum amount to be shown is 615 euros per month, in addition to the cost of the French course and the expenses to travel to France. It is also possible to show statements of a third party who agrees to pay the student's expenses (a sponsor).
In addition, another requirement of the French visa is to justify that you have accommodation for the first 3 months of your stay in France. It can be a booking confirmation from a hotel, a residence, etc. But it can also be an attestation from someone who certifies that they will give accommodation to the student.
Prerequisites in terms of level of French
We work with French language schools in France that specialize in teaching to foreigners. Consequently, most intensive French courses in France accept all levels, from beginner to advanced. So there are no minimum level requirements, except for some specialized courses, such as exam preparation for example.
Why choose France for your language immersion experience?
France is obviously the first country that comes to mind when one considers traveling to study French in immersion.
Why is France such a good option for foreigners who want to have a French language immersion experience?
The main advantage of choosing France as a destination for your language immersion is that there is a wide variety of French language schools to choose from, all over the country. But on the other hand, it can be hard to choose between so many academies. That's why we will be happy to counsel you to find the school and the course that corresponds to what you are looking for.
In France you will learn the purest French. But you will also have the opportunity to discover the French culture that has so much to offer.
Learn more about France by reading tourist information.
How much does it cost to study French in France?
Prices for French courses in France can vary depending on several factors. Your nationality can influence the cost of lessons. Indeed, some French language schools in France offer promotional prices for citizens of certain countries (up to 35% off in some cases).
Additionally, French language academies sometimes offer seasonal promotions. The best is that you contact us so we send you the costs for your language immersion experience, including prices for French courses in France with accommodation.
Finally, the cost of your French language stay in France will obviously depend on your standard of living and spending habits. So we recommend that you check the prices of everyday life in France.
Can I work during my French language studies in France?
European citizens can work in France without any conditions.
Non-Europeans can work part-time while they take an intensive French course in France, but under certain conditions. In effect, they will have to obtain a student visa. So they have to register for a full-time course longer than 3 months.