Want to learn Japanese in Japan? Receive free expert advice ✓Prices of Japanese courses in Japan ✓Prerequisites ✓Dates ✓Japanese + manga ✓Accommodation (optional). Here you will find the answers to many of your questions, but contact us to receive our comprehensive advice service.
Accredited Japanese Courses in Japan for Adults
The language school for learning Japanese in Japan, located in Tokyo, offers the following courses for adults:
Intensive Japanese Course in Japan
This program offers 20 lessons per week, monday to friday. Lessons are either in the morning (from 9:10am to 12:40pm) or in the afternoon (from 13:30pm to 17:00pm), depending on the level of Japanese. People from elementary to advanced levels can register. It is therefore necessary to have basic knowledge of the Japanese language to be able to follow this course. There are between 12 and 20 students per class on average and you have to register for a minimum of 2 weeks. Classes focus on improving the four essential skills of the language: comprehension, conversation, writing and reading. Thanks to this program you will acquire the skills to be able to converse naturally in Japanese. This will allow you to adapt to the local culture without problems. It also includes elements of preparation for the JLPT (Japanese Language Proficiency Test) and EJU (Examination for Japanese University) exams. These exams are designed for international students who have academic goals. Indeed, they allow you to enter a university or a vocational school in Japan.
Japanese Conversation Classes for Adults in Tokyo
You will receive 20 lessons per week, Monday to Friday from 9:10am to 12:40pm. Absolute beginners cannot take this course. You must therefore have an elementary level to be able to register. The objective of the lessons is to improve students' oral fluency. This will be done through learning basic grammar and vocabulary, and introducing you to Japanese culture and local customs. The goal is that you can speak with confidence. The school recommends starting the intensive course or conversation course on the first day of a new session. There are 4 dates per year, usually in January, April, July and October. But you can also start another day if it really suits you better.
Hiragana Katana Courses in Tokyo
This program of 20 lessons per week is for absolute beginners. With this Japanese course in Japan, you will learn to read and write hiragana/katana. And you'll also study the basic grammatical rules of everyday conversations. There are 4 dates per year to join this course (usually in March, June, August and November).
Kanji Lessons
These lessons are part of the intensive course, they are offered twice a week (Tuesdays and Thursdays from 1:30pm to 3:00pm). And students are placed in groups according to their level.
Private Japanese lessons in Tokyo
It is the ideal option to receive lessons perfectly adapted to your level, your personal goals and your pace of learning. These are 90 or 120 minute lessons and they can be arranged at any time between 9:00am and 8:00pm. This is the most effective way to make significant progress in a short period of time.
Japanese + Manga Courses
You will take the conversation course (20 lessons per week) and in addition you will receive 16 manga lessons (120 minutes per lesson). This 3-month program is done in collaboration with a private manga school located 5 minutes walk from the Japanese school). It will allow you to learn the Japanese language and at the same time to draw Mangas. After completing the program you will be given a certificate and a manga sketch book as a souvenir. You will learn how to draw a head and a whole body of Manga, and especially to draw different types of characters (Ninja, Teen Drama, adventures, etc.). The study plan progresses through practical exercises with detailed instructions that are easy to understand, using the same pen as professional draftsmen. The course consists of 16 lessons spread over 3 months. It includes digital coloring exercises (using software). The goal is that at the end of the course each participant can draw his own original character. And the program also includes a visit to Akihabara, the Mecca of Manga and animation. The minimum age to participate in this program is 15 years. This is not a problem if you have no knowledge of Japanese as the Manga course is taught in English and Japanese. And that's also not a problem if you've never drawn Mangas. There are specific dates to start this course (one date every 3 months) as the program is designed to move forward gradually from scratch.
Description of the language school to learn Japanese in Tokyo, Japan
The Japanese language school in Tokyo was happy to welcome anyone interested in Japanese culture and offer them an education and experience that can only be acquired in Japan. The teaching staff consists of dedicated professionals who have many years of experience as a Japanese teacher for foreigners. There are employees who speak Japanese, English, Korean and Chinese, and who will be able to help and advise you with your studies or whatever other questions you may have about life in Tokyo. Different activities are frequently organized to enrich your experience. And in this way you will have many opportunities to make Japanese friends of your age. The center receives year-round students from the age of 16 (15 for the summer holiday course) who come from more than 35 different countries. At the same time, you will also learn about other foreign cultures. The Japanese Language Academy in Tokyo is recognized by the Association for the Promotion of Japanese Language Education. And you will be able to get a student visa by registering.
Accommodation while you are taking Japanese language courses in Japan
The language school in Tokyo offers two types of accommodation to its students:
At a host family (homestay):
It is the ideal option to learn about Japan, its culture and customs with locals. Plus, since you'll be spending a lot of time with the host family, you'll make rapid progress. All families are chosen according to very strict criteria and standards: they must pass interviews and show a lot of interest in meeting and sharing with strangers.
In residence or in a shared house (guesthouse):
These are fully equipped accommodations in safe areas. Sharing a house with Japanese people or living in a residence is a good opportunity for intercultural exchange.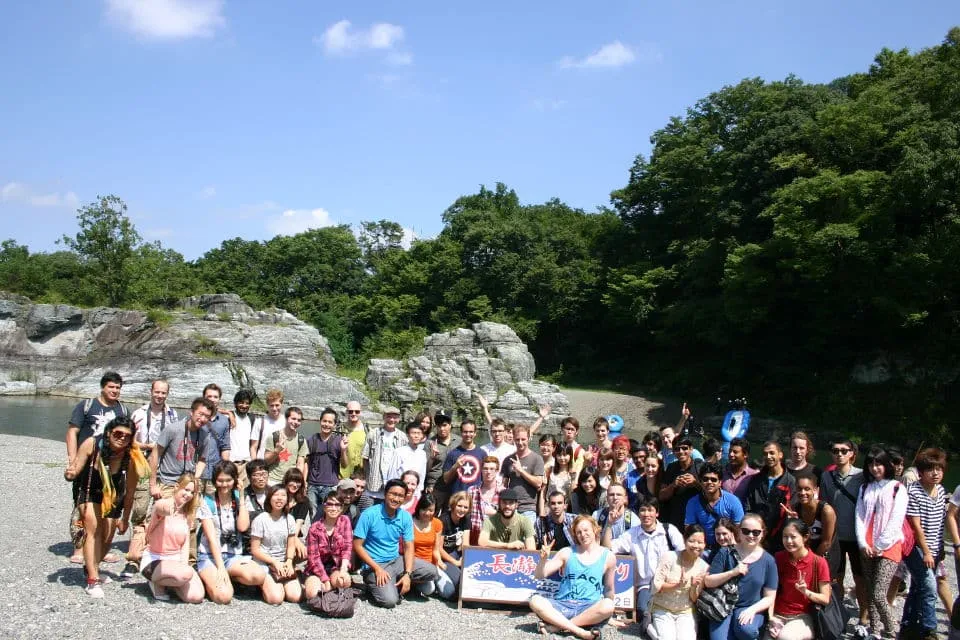 Other language study abroad options in Japan
Japanese courses and language courses for young people in Japan
How much does it cost to learn Japanese?
Lesson prices may sometimes vary depending on the country of origin of the person enrolling. In addition, prices may also depend on the time of year you decide to enroll in the Japanese language school in Tokyo. Contact us so that we can send you the costs in force for your language stay, including the prices of Japanese courses in Japan with or without accommodation. And of course, the cost of your Japanese language stay in Japan will also depend on your standard of living and your consumption habits. We therefore invite you to inquire about the prices of daily life in Japan.
What are the prerequisites for foreigners who want to learn Japanese in Japan?
Visa requirements
For citizens of several countries (including France), it is not necessary to make visa procedures for stays of up to 90 days. And among these countries, some can apply for an extension after 90 days (France is not one of these countries). You can check out the full list. For all other countries, it is necessary to take the steps to obtain a short-term visa, or a student visa, depending on the duration of the studies desired. We recommend that you contact theJapanese embassy or consulate in your country for more specific information on this subject.
Prerequisites in terms of Japanese level
We only work with language academies that specialize in teaching the Japanese language to foreigners in Japan. All courses therefore accept all levels from elementary to advanced. On the other hand, absolute beginners can only take a course, that of hiragana-katana. Indeed, it is the course with which a novice must necessarily begin his learning of Japanese.
Sitios de interés